Grand River
This is a slow and marshy tributary to the Fox River.  Highlights include great wildlife and some unique cattail vistas.
Trip Reports
Hwy Q to Hwy A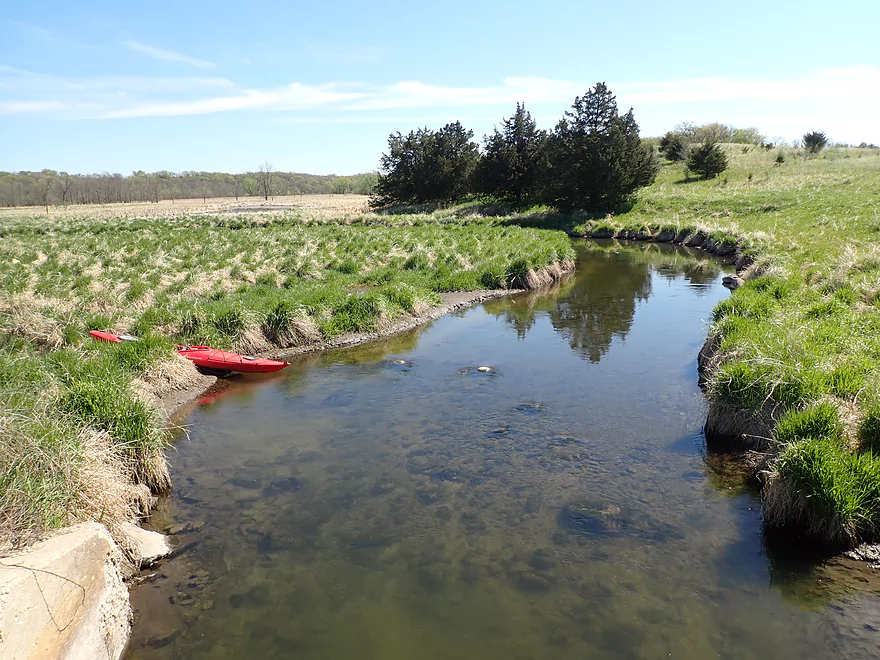 Date Paddled:
May 8th, 2021
Distance:
6.7 miles
Time:
Expect 3-4 hours
This was a nice marsh paddle with the highlight being a ton of great wildlife.
Read More...
Hwy H Canoe Launch to Fountain Creek Wet Prairie Canoe Launch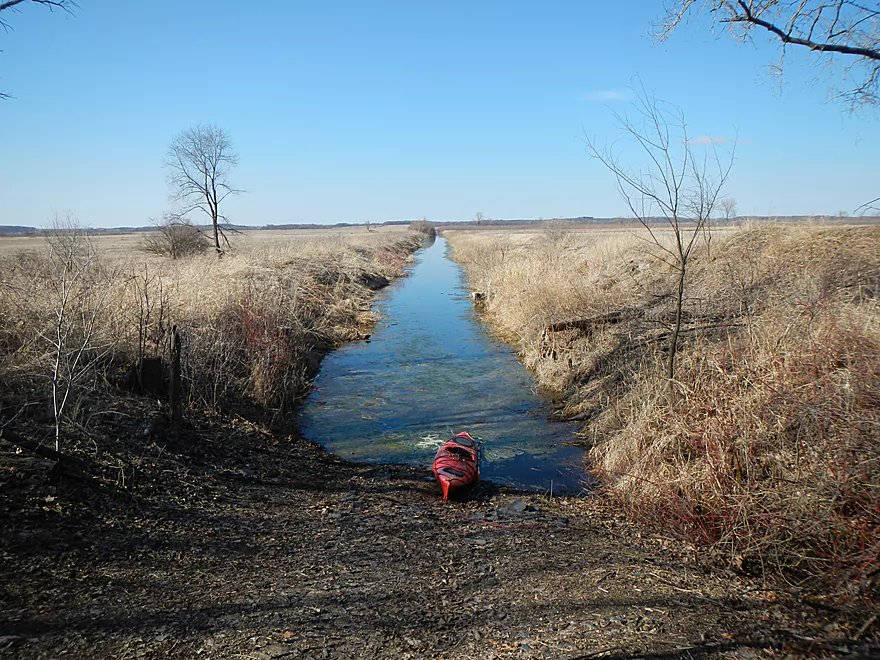 Date Paddled:
April 18th, 2014
Distance:
6 Miles
Time:
3 hours 30 minutes (with distractions)
Think Lower Baraboo meets Horicon Marsh and ends on the Portage Canal for this trip.  The Grand River is a pretty obscure prospect located southeast of Montello.  It flows east to west through a couple of dams and a large marsh/flowage before it empties into the Fox River as a decent-sized tributary.  The most prominent […]
Read More...
Overview Map
Detailed Overview
Upstream of Fairweather:  I suspect the river is too congested to run.
West Street Dam to Hwy Q:  3.5 miles.  First half is very riffly, wooded, and congested with perhaps 12 logjams.  The second half flows through a state natural area that is quite open and pleasant.
Hwy Q to Hwy A:  5.9 miles.

Hwy Q to Utley Rd:  0.8 miles.  A nice stretch.  Very open, marshy, and with some mud, but good clarity and wildlife.  One logjam (easy portage) just upstream of the Utley Rd bridge.
Utley Rd to CR S:  2.6 miles.  A good stretch with no logjams.  Very open with a lot of wetgrass in the first half and cattails in the second half.

CR S to Hwy A:  2.5 miles.  The first half is a nice cattail marsh.  The last part narrows and goes through a nice woods.  There is one logjam that has to be portaged.

Hwy A to Village Rd:  0.9 miles.  A narrow wooded stretch that is scenic, but has a lot of deadfall...maybe 4-5 serious logjams.
Village Rd to Markesan Intermediate School:  1.7 miles.  Neat little section with some riffles and some nice urban scenery.  Unfortunately there may be 5-6 logjams that have to be portaged.
Markesan Intermediate School to Hwy I:  1.9 miles.  I suspect logjams are very bad in this section.
Hwy I to Hwy 73 Street:  0.9 miles.  Good prospect with maybe a few logjams.
Hwy 73 to Madison Street:  1.2 miles.  Great prospect with lively current and little deadfall.
Madison Street to Valley Road:  4.3 miles.  Too many logjams to be feasible.
Valley Road to Hwy 44 Dam:  3.4 miles.  Mostly a good prospect, but the cattail wall on the lake might be quite difficult to get through.
Hwy 44 Dam to Hwy H:  4.1 miles.  A good prospect I hope to do in the future.
Hwy H to Fountain Creek Wet Prairie Canoe Launch:  5.9 miles.

Hwy H to Southern Canal Mouth:  5.2 miles.  A scenic marsh paddle.  The problem is that parts of the river can be choked off by cattails and getting lost or trapped is a very serious concern.
Southern Canal Mouth to Fountain Creek Wet Prairie Canoe Launch:  0.6 miles.  A simple but pleasant paddle through an artificial drainage network.  Finding the mouth from the lake can be tricky.

Southern Canal Mouth to Grand Marsh Dam:  3.2 miles.  A large flowage lake that might not be a varied paddle.  The east end is silted in, while the west end is open and exposed to wind.  Access to the dam maybe only open during the summer.
Grand Marsh Dam to Fox River Confluence:  2.4 miles.  The river here is wide and slow.  Likely not super interesting, but this could be a good spot for waterfowl.
Fox River Take-Out Options:

Paddle Upstream to the Grand River Locks:  1.2 miles.  Paddle upstream to reach the Grand River Locks (good access).  Likely a pleasant section of the Fox River.  You should be able to paddle against the current unless the river is high.
Paddle Downstream to Puckaway Lake/Oak Road Landing:  3.3 miles.  Part of this would be on the Fox River and part on large Puckaway Lake.  There are alternative landings on the east and south sides of Puckaway Lake.
Nearby Guages
Videos
How did your trip turn out?

Questions or comments?

Feel free to leave your feedback.