Honey Creek – Sauk County
Honey Creek is a tributary to the Wisconsin River located near Sauk City.  It has its charms, but generally speaking it has too many logjams for enjoyable paddling.
Trip Reports
Hwy PF to Leland Park
Date Paddled:
May 11th, 2013
Distance:
Three Miles
Time:
Expect 90 minutes
This is a small creek located in the foothills of the Baraboo Hills, close to Natural Bridge State Park and Hemlock Draw.  For the most part, the creek is rarely paddled except for the lower section, which is closer to Sauk City and empties into the Wisconsin River.  The other exception is an area above […]
Read More...
Country Road C Bridge to Elm Road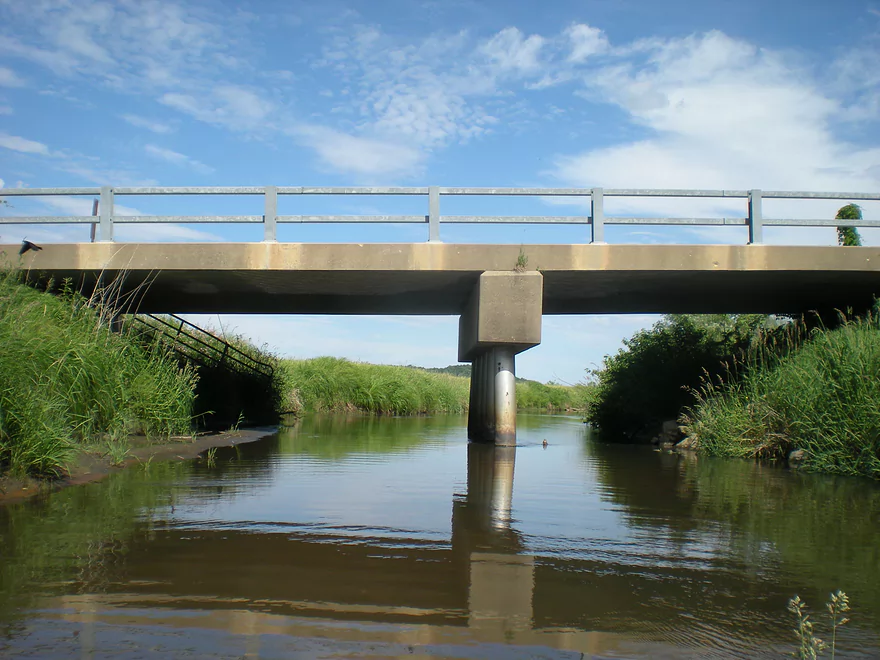 Date Paddled:
June 3rd, 2012
Distance:
3 Miles
Time:
3 Hours
After the Baraboo River, the next largest tributary in Sauk County flowing into the Wisconsin River is Honey Creek, which gets to a decent size before it empties into the Wisconsin near Ferry Bluff/Prairie du Sac.  The bottom section (about 5 miles up from the Wisconsin River) gets an odd canoe review or two, but […]
Read More...
Overview Map
Detailed Overview
Hwy PF to Leland Pond Access:  2.2 miles.  The first half of the trip has two many logjams, but the second half was open and nice.  Locals wanting to explore this can paddle up and back from Leland Pond.
Leland Pond Access to Hwy C:  3.0 miles.  Likely too many logjams.
Hwy C to Elm Road:  2.6 miles.  Too many logjams.
Elm Road to Witwen:  3.9 miles.  Way too many logjams.
Witwen to Hwy O:  5.4 miles.  Maybe 14 logjams.   Otherwise it looks nice.
Hwy O to Hwy 60:  3.4 miles.  Maybe 17 logjams.
Hwy 60 to Ferry Bluff:  2.0 miles.  Countless logjams.
Note, the south branch of Honey Creek (spanning from Plain to Witwen) is much less logjam prone and may be a viable paddle during high water.
Nearby Guages
Baraboo River @ Baraboo
Videos
How did your trip turn out?

Questions or comments?

Feel free to leave your feedback.