Mondeaux Flowage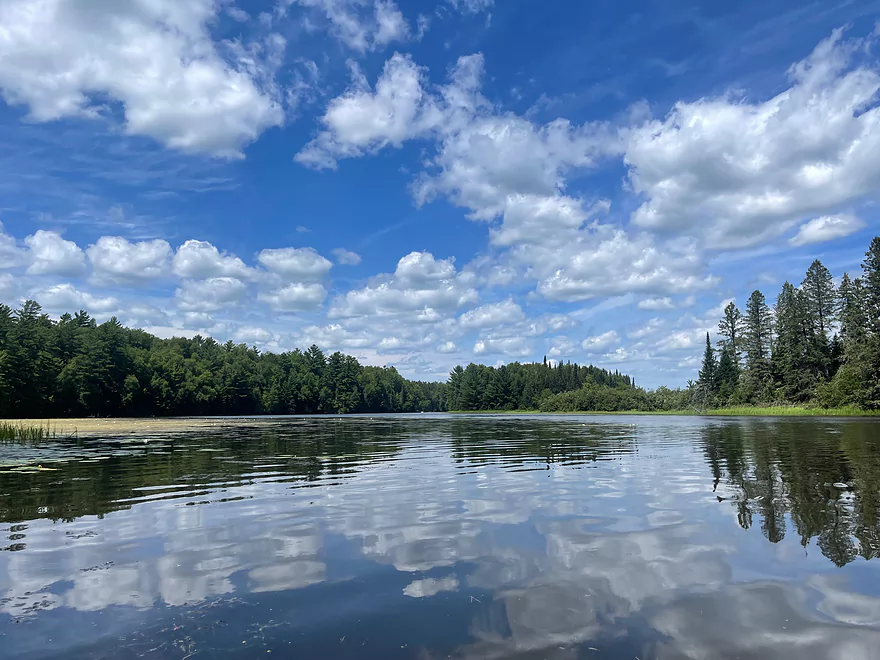 Take-out:
Lakeview Picnic Area and Launch
The Mondeaux Flowage is located in the Taylor County portion of the Chequamegon-Nicolet National Forest. It was created by placing a dam on the Mondeaux River, which flows from south to north. The Flowage is about 4 miles long and is a calm, fairly narrow lake in a heavily forested area. There is a slight current to the north and can either be paddled from one end to another or can comfortably be paddled for a round trip.
There are multiple islands that can be stopped at but are difficult to explore since the banks are fairly steep and they're fairly well elevated. There are multiple campsites and beaches that can be stopped at for a break or if you want to camp out overnight.
Overall, this is a great place to kayak in a National Forest and the designation limits development while preserving the natural beauty of the area. It's an enjoyable paddle for all skill levels.
Addendum from the Webmaster:
Thanks Peter for the review!  I would be curious to know if more of the Mondeaux River is navigable.  WisconsinRiverTrips.com is always very appreciative of guest reviews, and if you the reader is ever interested in submitting one, you can use this online form.
Trip Map
Photos
How did your trip turn out?

Questions or comments?

Feel free to leave your feedback.