Eau Claire River – Wausau Area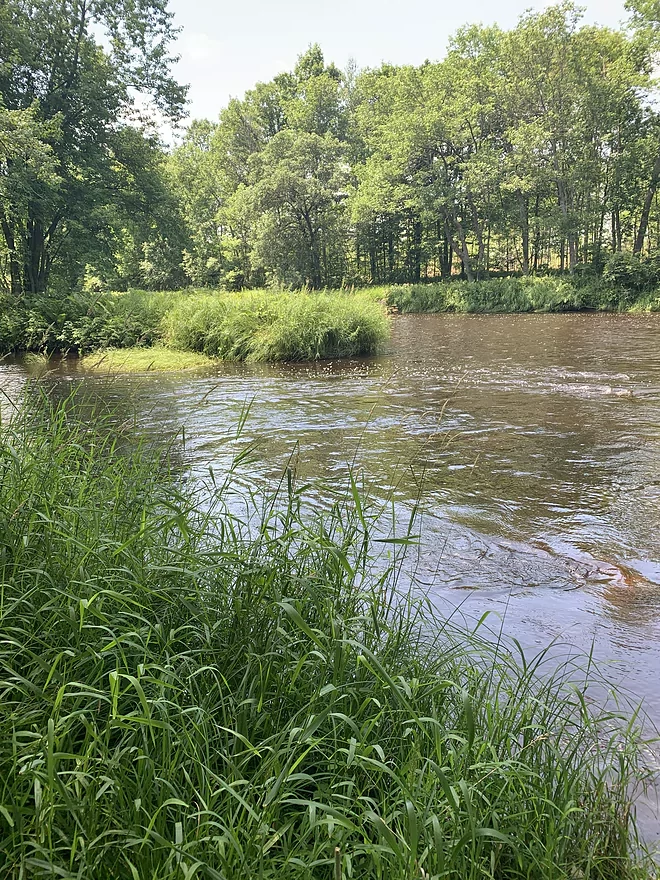 Great Trip. Went on it two days in a row. Went with a brand new paddler and he did great. The first half of the trip is just as good as the second half after the County J Bridge. What a great river when it is around 400 CFS. We zipped right along in about 2.25 hour's times. No troubles because the river was at the right height. The current is fast and you need to be careful around some of the curves. The river does split in many places and we did choose the wrong path once and had to portage and backtrack and got into some burning nettle. We did get some advice from a walker on the trail to rub sand on our legs and it worked like a charm. Choose the river route that seems to have the best flow, but one never knows. The second day we knew the route better. Rapids were all Class One and they were loads of fun at a good 400 level. Taking out at Ross Bridge can be a little tricky because the river was moving pretty good. Get on the left side of the river when you see the bridges. This final 400 meters before the bridge was so fun!
The parking areas are the best I've seen and I have to commend the Weston Parks Department for their work. This stretch is amazing and I highly recommend it. Just make sure you don't go when the river is above 450 CFS. I would like to hear more about after the Ross Road Bridge takeout to the next bridge at Camp Phillips Road (2.7 miles).  Little is talked about this stretch although it has been reported to have debris and snags.
Notes from the Webmaster:

Thanks Daniel for the review!  Note, if other readers of WisconsinRiverTrips.com want to submit reviews you can do so at:  
https://www.wisconsinrivertrips.com/trip_submission.php
Detailed Overview
Upstream of Ackley Road:  I just don't know much about this section (it is technically the East Branch).
Ackley/Spring Road to Hwy G:  10.0 miles.  A good prospect with no major rapids.
Hwy G to Bear Lake Road:  3.0 miles.  A good prospect, but I don't believe there are rapids.
Bear Lake Road to Hwy 52:  3.6 miles.  A great five star section with many boulder gardens and rapids (a few Class 2's and one Class 3).
Hwy 52 to Dells of the Eau Claire Park:  4.1 miles.  Really neat section with rapids and fantastic rock walls.  Rapids are less serious than the upstream leg, but do include a Class 2 I believe.
Dells of the Eau Claire Park to Hwy Y:  0.2 miles.  This section is called "The Ledges" and is typically Class 2, but is Class 3 in higher water.  The dam should be portaged river right (there are downed trees in the water to contend with below the dam).

Hwy Y to Hwy N: 6.6 miles.

Hwy Y to Hwy Z:  2.0 miles.  This starts with the famous Dells that should be portaged.  There is a poor portage path (right/north) but it is steep.  I recommend instead launching from either the south or north trails.  After the Dells is a great section which includes very scenic rock walls and Class 2 rapids.
Hwy Z to Hwy N:  4.6 miles.  More flatwater, but still many rapids, including a Class 3 by Lower Dells Island.  Badger Road is a steep but alternate access point. 

Hwy N to Clubhouse Road (aka Edwin's Park):  3.5 miles.  Pleasant, but I suspect this lacks any serious rapids.  Popular with locals and the liveries.
Edwin's Park to Ross Ave:  7.8 miles.

Edwin's Park to Hwy J:  4.1 miles.  A nice section with a few rapids and boulder gardens.  The Mountain-Bay State Trail pull-off is an alternate access option.
Hwy J to Ross Ave:  3.7 miles.  A great section with more rapids and boulder gardens.  

Ross Ave to Yellowbanks Park:  2.7 miles.  I don't know much about this section...there are some rapids.
Yellowbanks Park to Eau Claire River Conservancy:  2.7 miles.  A narrow wooded section.  Not sure if the Conservancy is accessible during low water.
Eau Claire River Conservancy to the Brooks & Ross Dam (aka Drott Street):  1.5 miles.  Probably boring flowage paddling.  After the dam you are on the Wisconsin River (and another flowage).
Trip Map
Overview Map
Photos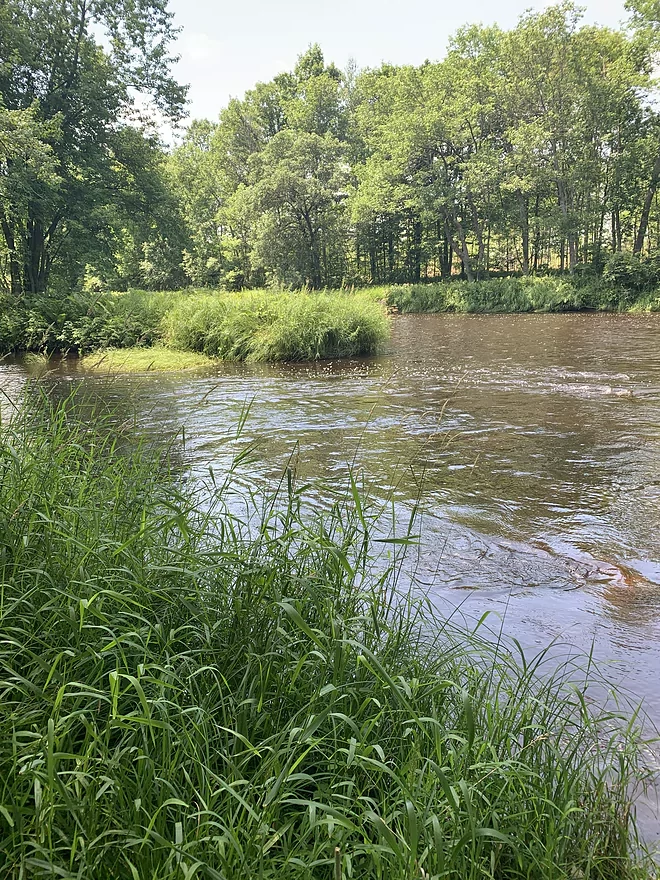 How did your trip turn out?

Questions or comments?

Feel free to leave your feedback.