Morrall River Films to stop publishing DVD's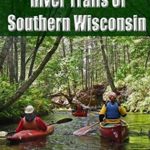 More unfortunate news in the publishing world.  Morrall River Films has stopped publishing their DVD's and will let their website domain expire.  Mark made this comment recently about the situation. "It was a fun ride but our DVDs are no longer available. We're sloooowly moving all their content over to our Youtube channel."  This is a big loss as their video guides to Southern and Northern Wisconsin were excellent.  You can look for used copies of "River Trails of Southern Wisconsin" here.  Their youtube channel (which contains only some trails so far from the video) can be found here.
How did your trip turn out?

Questions or comments?

Feel free to leave your feedback.