Menomonee River concrete removal complete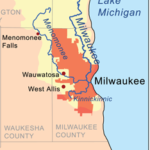 The city of Milwaukee has recently finished a multi-million dollar renovation of the Menomonee River…roughly from the Miller Brewing headquarters to Miller Park.  The original idea from the 60's was that lining the river with concrete would allow it to drain faster, which is now considered outdated science.  The story behind the renovation is fascinating and I highly suggest these articles from the Milwaukee Journal Sentinel: Link1 & Link2.  Traditionally this has not been a paddle friendly river (due to the rapids, downed trees, effluent in the water, flash floods, and local ordinances).  But with the renovation it might see more paddle traffic as the current has been significantly throttled back.  AmericanWhitewater.org has a nice guide on the upper section (which sounds scenic) and the middle section.
How did your trip turn out?

Questions or comments?

Feel free to leave your feedback.