Announcement – Wisconsin Rivers Poster
Jared Wold is an avid paddler and member of Mad City Paddlers where he helps coordinate group paddling events.  Recently he came up with the idea to produce and sell large (24″ x 36″) posters showing all* rivers in Wisconsin and the majority of navigable creeks.  Special highlighted stretches indicate where there are rapids.  It not only looks nice to hang on a wall, but is also a good research tool.  Say you heard about the "Rat River" and wanted to know where it is?  There is a key at the bottom that will show you how to locate it on the map.  This is also a great resource for planning trips.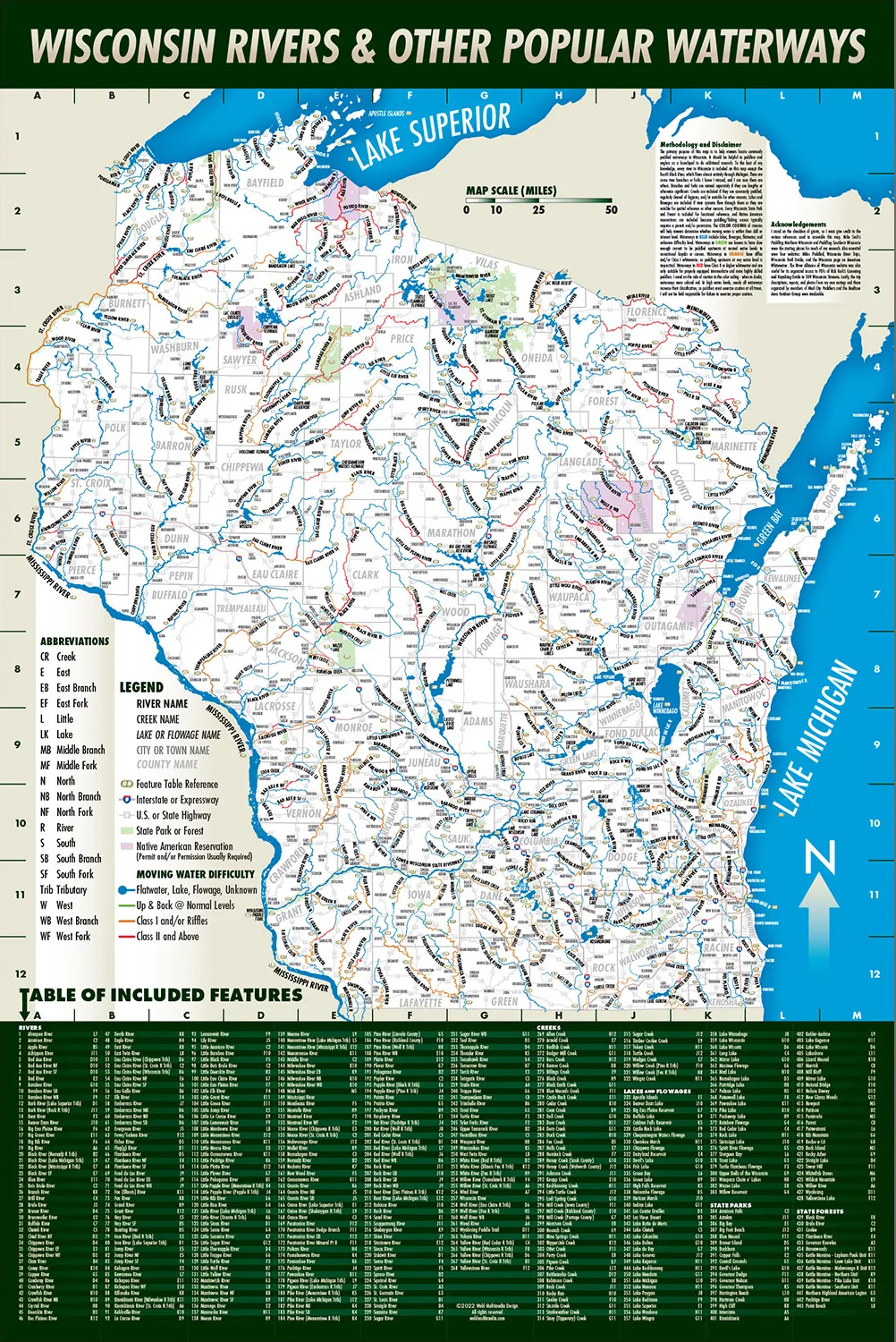 2 Comments to "Announcement – Wisconsin Rivers Poster"
How did your trip turn out?

Questions or comments?

Feel free to leave your feedback.