2018 WCC Hearing – Paddling issues on ballot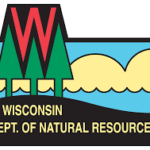 The DNR has recently posted the public ballot that will be used at the April 9th WCC hearings.   I strongly encourage paddlers to attend and to vote.  It is just like voting for politicians…except you vote on conservation issues.  You simply show up at your designated meeting area, fill in the questions you care about, and turn in your ballot.  If you wish, you can stick around to listen to the speakers or even submit your own proposals.  There are two particular ballot issues that I feel are noteworthy for paddlers.  
Question #42 advocates a penalty for plowing within 5 feet of a channel.  I suggest voting for this.  River and creek buffer zones play an incredibly important role in reducing topsoil erosion.  They also are instrumental in preventing watershed contamination from manure, fertilizers and pesticides.  Creek corridors and their adjacent banksides are extremely rich sources of biodiversity and we should work to protect them.
Questions #49-52 advocate that all non-motorized watercraft be registered.  I suggest voting against this.  Adding fees and bureaucracy to paddling will decrease the number of people who enjoy our lakes and rivers, while discouraging new paddlers from taking up the sport.  Participants in low-impact outdoor activities are more likely to care for and want to protect our environment and resources.  Plus some of us own multiple kayaks :(
How did your trip turn out?

Questions or comments?

Feel free to leave your feedback.